Important Note:

In the interest of us on social participation, and in view of the current, unprecedented circumstances, the cost and shipping time will be determined after the order is created by contacting you through the order confirmation service. Most of the shipping of products may be free of charge.

Kinect Adapter
Description
KINECT ADAPTER


FOR XBOX ONE S XBOX ONE X
Product Description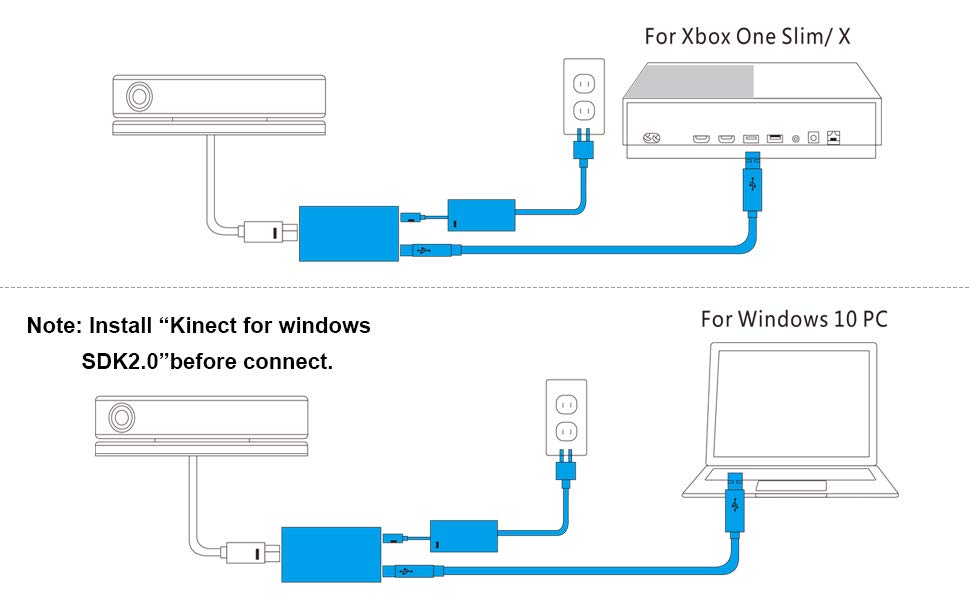 Experience the convenience and versatility of the Xbox One Kinect Sensor on your Xbox One S / X or Windows PC. Whether you want to navigate your new console without lifting a finger or develop interactive apps on your PC, the Kinect Adapter makes it happen.

Troubleshooting: - If the power supply light is orange, this means that the adapter is in standby mode and is waiting for the console to respond. Power cycle your console again. - If the power supply light is white, this means there is power, and the sensor is active. Power cycling your console should also fix an unresponsive sensor that has power.

Specification: Input: 100V~240V 50/60 Hz Output: DC 12V 1.08A

Note: Please make sure you have installed"Kinect for windows SDK2.0"in computer correctly before connect PC.